Create a new GPO and set the following:

Computer Configuration – Policies – Windows Settings – Security Settings – Local Policies – User Rights Assignment – Policy: Shut down the system
Add the user group that should be allowed …
I setup Seafile a few months ago with the default setup to test it out. I finally decided to setup SSL to secure the connection (especially on my phone and tablets).
I followed the guide at Deploy with Apache but …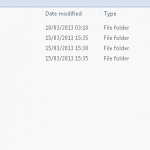 To hide a folder in Samba you must edit the smb.conf file (/etc/samba/smb.conf).  To hide a folder globally put the following into the [global] section or into the relevant share section if it's just for a single share.
eg. To …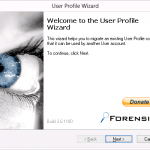 Rather than moving or copying user files around which can take some time on older PCs, I've started using a free tool called User Profile Wizard made by ForensiT.
Extract out the contents of the zip file and run the …
This tutorial will guide you through setting up a Samba 4 Domain Controller using Active Directory on Ubuntu Server 12.04. Samba 4 is the first version of Samba that have full Active Directory support and will allow newer versions of …